By Rebecca Haseltine
09/20/16
This is risky to do, but I'd like to share some source material.  It's risky because these are photographs of nature and art will never be as beautiful as nature. Art is something else, maybe less about beauty and more about the longing for a kind of beauty that expresses what we can't see.
Actually it was the experience of looking at the water and stones and roots that sits inside as source material. The pictures remind me of that experience. If I share them, you won't have the experience to refer to – all you have is the photo. This is another risk – that communication will be flat.
The pictures are a means of note-taking; the camera has replaced the notebook. These events of nature simply occurred and I happened to see them.  Nature is an undirected and messy thing – and the phenomena are huge, microscopic and orderly at the same time. I hope to have something undirected and messy in my work and can only hint at the deeper levels.
What I see here are flow patterns in water and in wood.  But wood isn't only wood – it is a record of a tree having lived, and the wood shows something about that process of living.  And it looks to me so much like the movement of water.
And the patterns and movements of water are not just about flow – the mind and action of water shapes the plants and also shapes us – in ways that we are still learning. The action of water within our interior landscape is huge, microscopic, orderly and messy.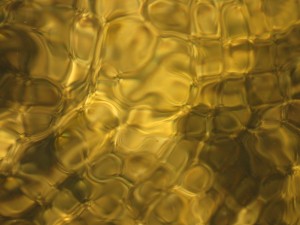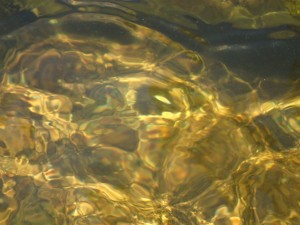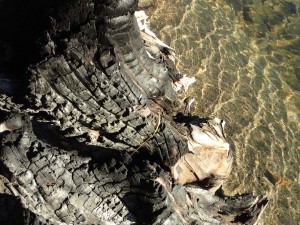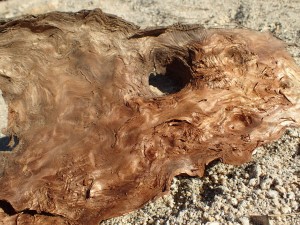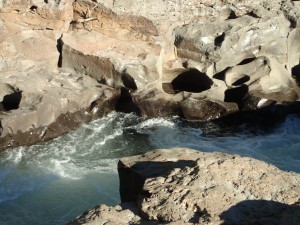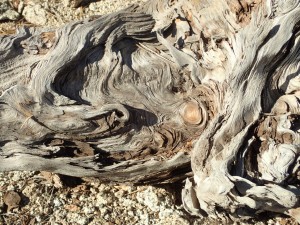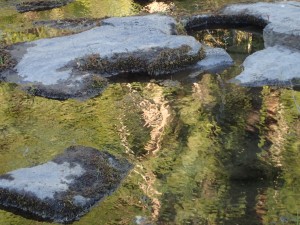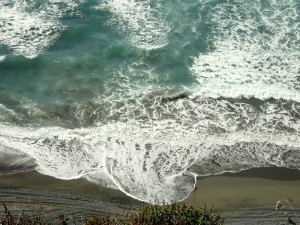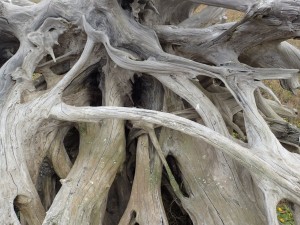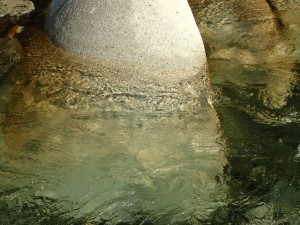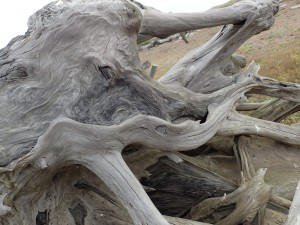 Comments:
3 Comments

on Source Material